WORLD WAR THREE?!?!!
RUSSIANS TALK and LAUGH ABOUT WHAT WILL HAPPEN IF A NUKE WAS DROPPED ON NEW YORK CITY. SAID IT WOULD BE COMPLETELY GONE!?!?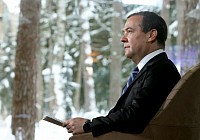 RUSSIA TO THE UNITED STATES: "WE HAVE THE MIGHT TO PUT YOU IN YOUR PLACE".
NORTH KOREA PRESENTS ITS NUCLEAR WEAPONS TO THE WORLD IN THE FORM OF A VIDEO
RUSSIA THREATENS THE UNITED STATES AND NATO WITH NUCLEAR WEAPONS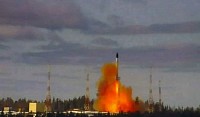 RUSSIA'S ICBM TEST A SUCCESS!!
THE NEW AUSCHWITZ??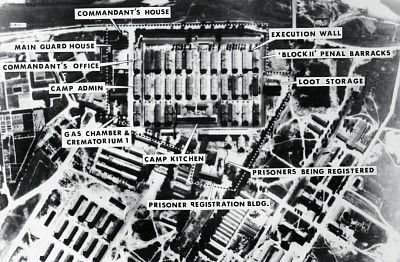 SEA of AZOV, UKRAINE (2012)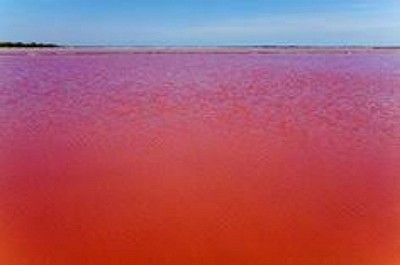 SEA SUDDENLY TURNS BLOOD RED years before the RUSSIAN INVASION of Eastern UKRAINE.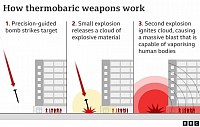 RUSSIA USING VACUUM BOMBS ON UKRAINIAN CIVILIANS??
UNDERSTANDING THE GENEVA CONVENTION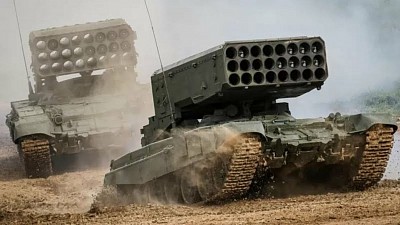 WHAT IS A RUSSIAN FILTRATION CAMP AND WHY ARE THOUSANDS OF UKRAINIANS BEING TRANSPORTED THERE????
Is this the start of WWIII?? DID RUSSIA THREATEN TO USE NUCLEAR WEAPONS??