RIVERS..LAKES.. SWAMPS...POOLS...SEAS etc. ARE ALL TURNING RED!!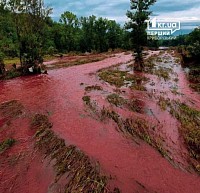 RIVER TURNS TO BLOOD IN UKRAINE 
KORENIA brevis IS A RED TIDE DINOFLAGELLATE KNOWN TO BLOOM IN THE GULF OF MEXICO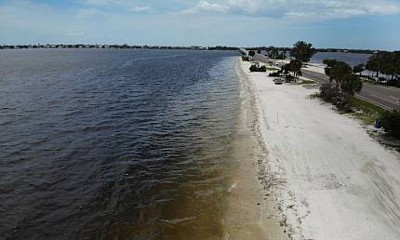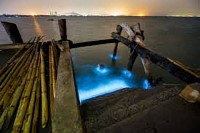 RED WATERS IN THE DAYTIME, NEON BLUE WAVES AT NIGHT?? 
BIOLUMINESCENCE IS THE WORD USED TO DESCRIBE THE ILLUMINATION OF RED TIDE DINOFLAGELLATES AS A RESULT OF DIRECT MANIPULATION.
👇🏿👇🏿👇🏿👇🏿
REVELATION 16:3. (RED TIDE, ALGAE BLOOM)
3  And the second angel poured out his vial upon the sea, and it became as the blood of a dead man: and every living soul died in the sea.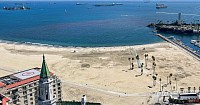 RED TIDE APPEARS OFF THE COAST OF LONG BEACH, CALIFORNIA
REGARDLESS OF THE WEATHER THE WATER STILL TURNED RED IN THE CASPIAN SEA